fun craft Party activities for Corporate events in New York City
Looking for fun activities for your next office party, corporate event, or creative and fun activities for team building at your organization, KraftyLab offers creative activities for business, small and large, across New York City.
Our craft parties offer a way for employees to unwind and connect with colleagues, and create bonds among your organization's departments. Our craft activities are ideal for Corporate Events - Team Building - Corporate Parties - Experiential Marketing, Marketing Events, Public Relations Events, Business Launches and Fundraising.
We bring all the materials and instructors to your event, and everyone on your business will will get a chance to unwind, relax and bond, while making something creative and cool.
We also provide creative craft stations for large corporate events, like Business Conventions, Expos, Marketing Events or Public Relations Events, or Business Parties.
Anywhere your corporate event is in New York City, Midtown, Downtown, Soho, Tribeca, Chelsea, or Brooklyn, we can come to your office or venue.
Soap Making Corporate event
Our Soap Making parties are our most popular ones.
Your guests can sit down and make soap using a large selection of molds, fragrances, and colors to make quality bars of soap with a creative spin!
Chocolate Truffles Making
Learn the history of chocolate making, while making chocolate ganache, and creating delicious truffles. We only use high quality chocolate, and our instructors are experts who will guide you and your guests in this yummy chocolate making party.
Terrarium Making
Now this is just naturally AWESOME! Terrariums are glass globes that house plants. Choose from a selection of native or non-native cacti species to build your own terrarium.
Our instructors will walk you through the process of putting together your own desert in a globe.
Corporate Parties
Product Launches
Marketing Events & Experiential Marketing Events
Experiential Marketing & Public Reflations
Sales Meetings and Off-site events
Client Entertainment Ideas
Business Dinners
Corporate Parties
Holiday Parties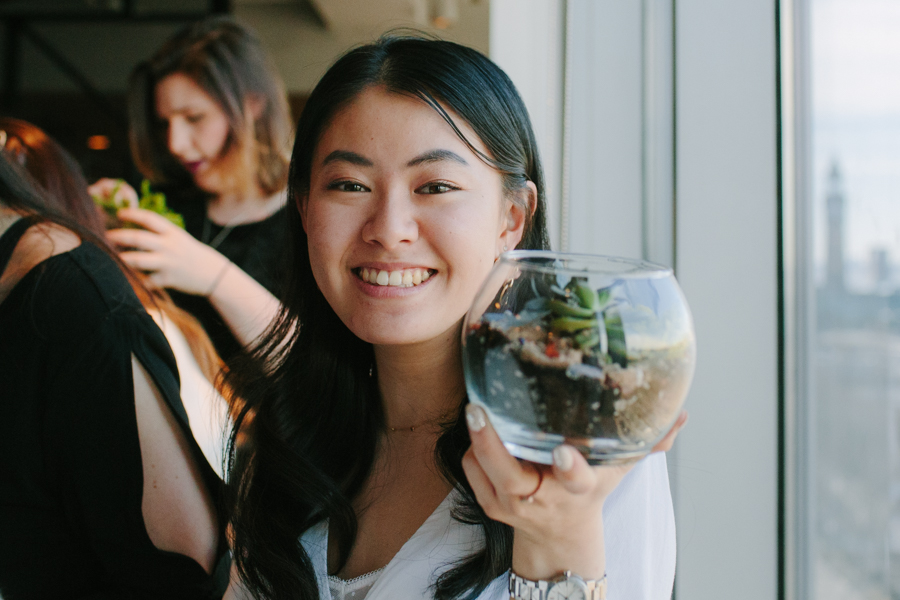 Corporate Team Building
Creative and Fun Team Building Activities
Sales Team Sessions
Team appreciation events and parties
Creative and Fun Team Building Activities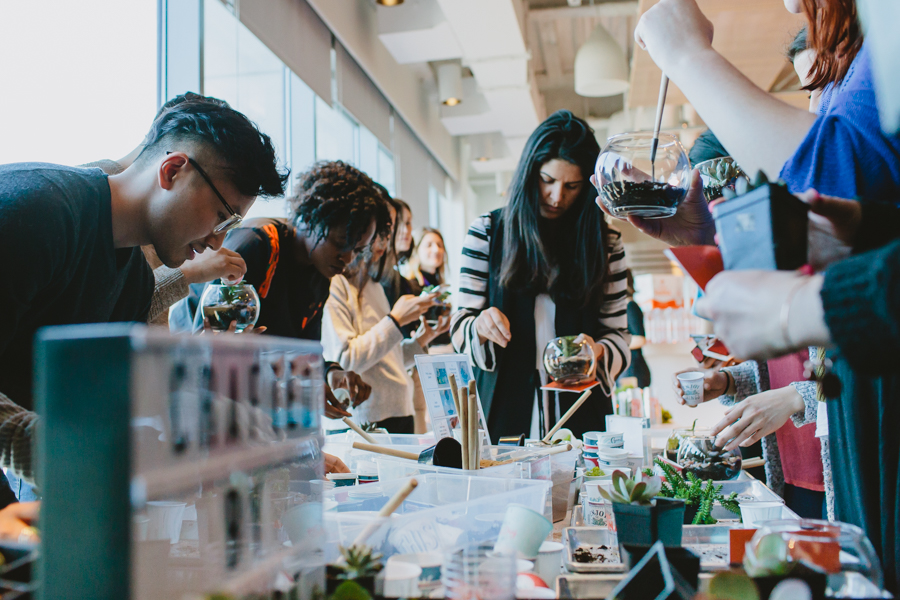 Creative Stations designed for large events and big corporate parties, charity and fundraising, cocktail parties, business conferences and conventions.
the gallery
Terrarium Making Station for Acqua Panna Experiential Marketing event at Jet.com.
AREA WE SERVICE IN NEW YORK CITY
Whether you are located anywhere in New York City, Upper West Side, Upper East Side, Soho, Chelsea, Battery Park, or Brooklyn, Dumbo, Williamsburg, Bushwick, Park Slope, Bronx, Queens or Staten Island, we can come to your home, corporate office or venue.
We are constantly looking to adding more cities and counties, so feel free to reach out to inquire about your area.
If you have any questions about our corporate events parties, please don't hesitate to contact us.
(201) 477-2186